Thurs., Sept., 21., Doors – 6:00 p.m. / Support – 8:00 p.m / Bombino – 9:15 p.m. | Brooklyn Bowl – 61 Wythe Av.
BOMBINO Presented by World Music Institute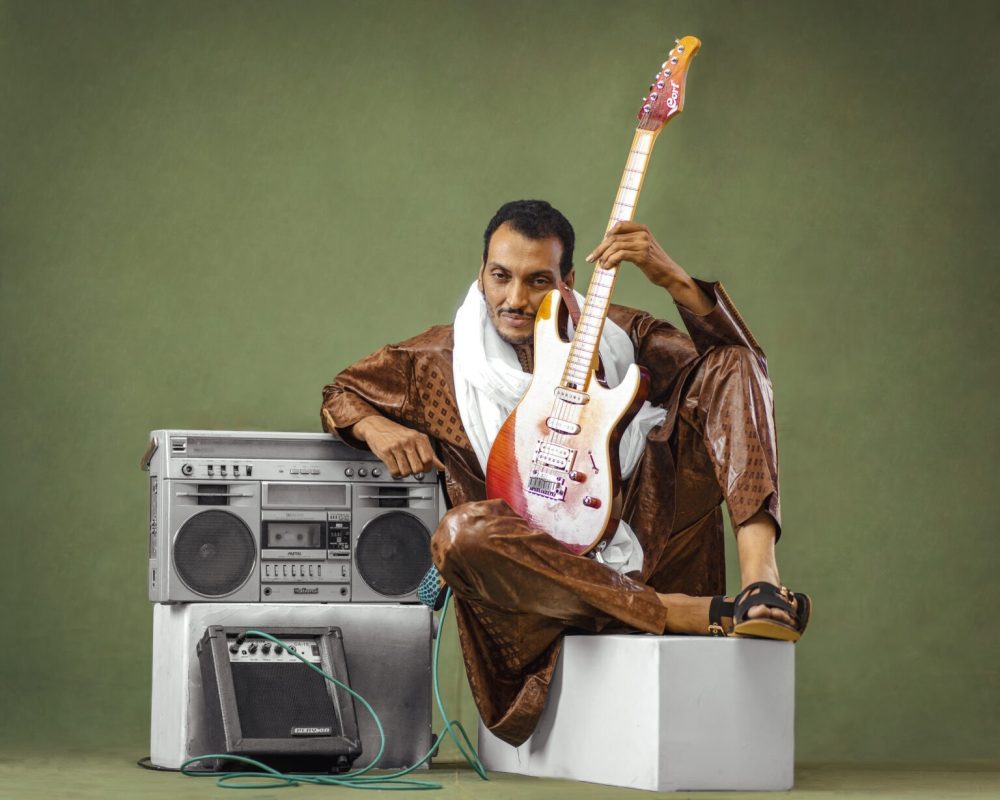 Omara "Bombino" Moctar is one of the brightest stars of the Tuareg "Desert Blues" wave of musicians to emerge from the Sahara. An electrifying and dynamic guitarist, bandleader, and composer, Bombino's music captures the spirit of Tuareg resistance and rebellion, while his full-throated guitar riffs are reminiscent of Subsaharan guitar-slingers Tinariwen and Ali Farka Touré as well as Jimi Hendrix and John Lee Hooker. Omara "Bombino" Moctar was born in Tidene, Niger, during an era of armed struggle for Tuareg independence and violent suppression by government forces. Like many of his generation, Bombino fled with his family to stay in Algeria during this crisis. It was there that he taught himself guitar, plucking out the Ishoumar refugee songs on a guitar left behind by relatives.
In 2004, a Spanish documentary film crew tracked Bombino down in Burkina Faso and helped him record his first full album, Agamgam. The album's success led to his 2011 international breakthrough recording, Agadez – an album that NPR called "a charming trance". 2013's Nomad drew even bigger critical raves, thanks, in part, to the production of The Black Keys' Dan Auerbach. Agadez debuted at #1 on the Billboard World Music album chart and iTunes World chart and earned rave reviews His subsequent albums, Azel (2015) and Deran (2018) cemented Bombino's status as one of Tuareg music's premiere international ambassadors. When WMI first presented Bombino back in 2016, as part of NYC's annual Africa Now! festival, The New York Times raved that "There were screams of joy from the Apollo Theater audience." In 2023, we're proud to welcome this groundbreaking, Tuareg guitar hero back to New York City.
The MASTERS OF AFRICAN MUSIC series highlights some of the continent's most acclaimed musicians.
Dive into the captivating rhythms of Africa that'll set your soul on fire, right here in NYC. Don't miss out – presented by the MASTERS OF AFRICAN MUSIC series.