Thursday, April 15, 2021 – 6PM EDT | Online
WMI PLUS At Home with Foday Musa Suso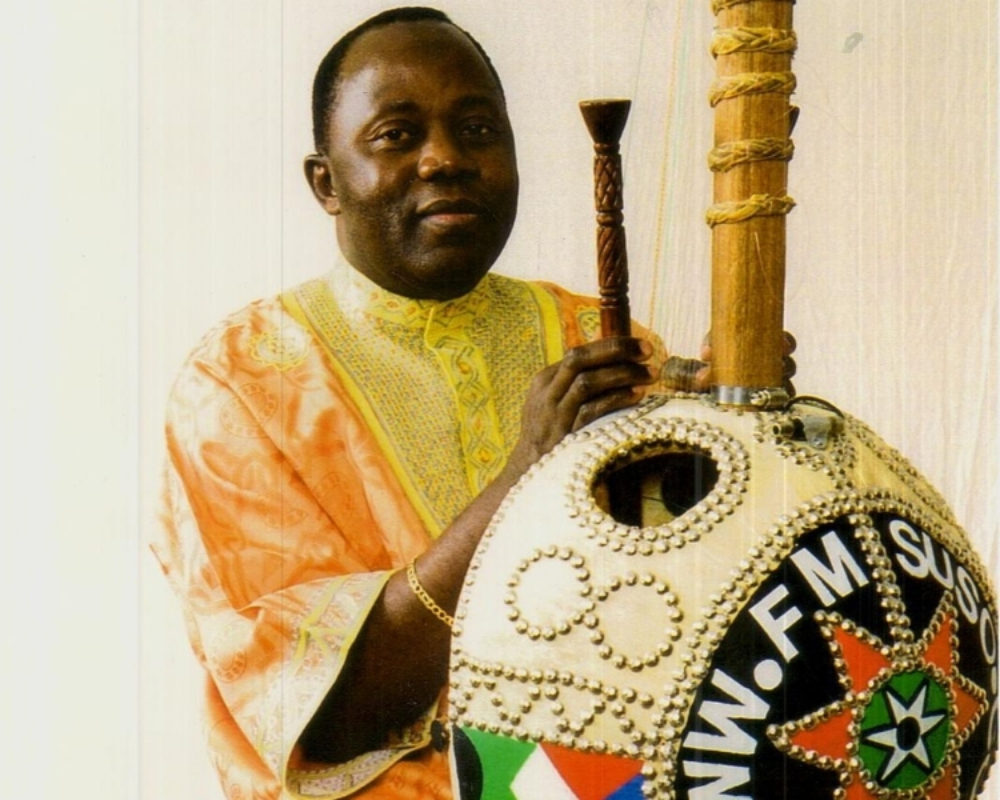 WMI PLUS At Home Experiences are free of charge, but you must register to reserve your space. You will receive an order confirmation once your registration is complete that includes the link to the event. Only registered participants will receive email instructions on how to join the event via Zoom online.
Longtime World Music Institute friend and internationally renowned Gambian kora player, Foday Musa Suso joins author, musician, and educator, Emily Bishton in an hour-long conversation to discuss Suso's music, his instrument, the 21-stringed kora from West Africa, and his fascinating career and collaborations. Suso will share music live and will talk about his recent autobiography, "A Village Griot Boy and the World", which Bishton co-authored. Suso will also answer questions from attendees of the event.
Emily Bishton is a writer, singer, and environmental educator who makes her home in the Southwest US borderlands after living for decades in Seattle. She has been performing professionally as a musician since the mid-1970's, and released three albums. Most recently, in 2021, an album entitled "Twisted Tango". Emily also worked with Gambian musician Foday Musa Suso on his autobiography "A Village Griot Boy and the World", which was an exciting adventure and a natural extension of their 40+ years of friendship.
Foday also recorded a concert exclusively for WMI that will be available for on demand streaming the following day, Friday, April 16 at 7PM EDT.